Sponsored by the label SPASMO VIDEO, specialized in distribution of underground
and indie horror movies, here's the first edition of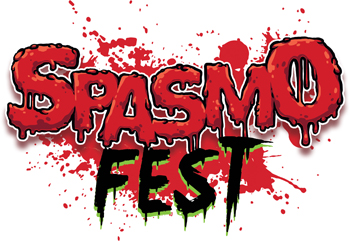 A festival made by truly lovers of horror movie
that will offer the opportunity of a DVD international distribution to the winners of the festival.
SUBMISSIONS ARE NOW OPEN !!!

Submit your movie with


Subscribe your feature or your short movie and, if selected, your work will be screened in our movie theatre CINEMA DERUTA
near the city of Perugia , in the beautiful Umbria - Italy.

The Festival will take place the 20 & 21 of November 2021
We are looking for HORROR MOVIES and the budget of your work, higher or lower, it's not a limit for us...if you movie is good!
With SPASMO VIDEO we've distributed a lot of cult movies, extreme horror movies, weird horror movies and, above all, truly underground gems !
We accept online screener and, if the work will be selected, we will need a digital copy of it.
No physical DVDs or BLURAYs will be accepted.
Award & Prizes
- BEST FEATURE
- BEST DIRECTOR
- BEST SHORT
- WEIRD KING
We will soon announce our official jury members and a lot of BIG news ! Stay tuned !
Rules & Terms :

- We accept movies from all around the world but it's important that they will have english subtitles.
- Italian movies can be submitted without subtitles.
- One author can submit only one work
- Every submitted work must be property of the author and must not infringe any copyright law or any other rights of any third parties.
- All infos and movie posters of the works that will be submitted can be used by the festival
to make promotion, for the authors of the works and for the festival itself.
- All entry fees are not refundable